About LassoGraft Technology®
LassoGraft Technology® is a "magic wand" that breathes new life into proteins.
Up to now, most biopharmaceutical modalities have been based on existing proteins or engineered antibodies, which cannot meet the ever-expanding demand of modern drug development.
LassoGraft Technology® grafts target-specific cyclic peptides onto any proteins and transforms them into proteins with new biological actions; in other words, it creates new biologics that we call Neobiologics. This breaks the world of biologics out of the spell of the antibody-type protein modality and opens up possibilities in areas that were previously unreachable. For example: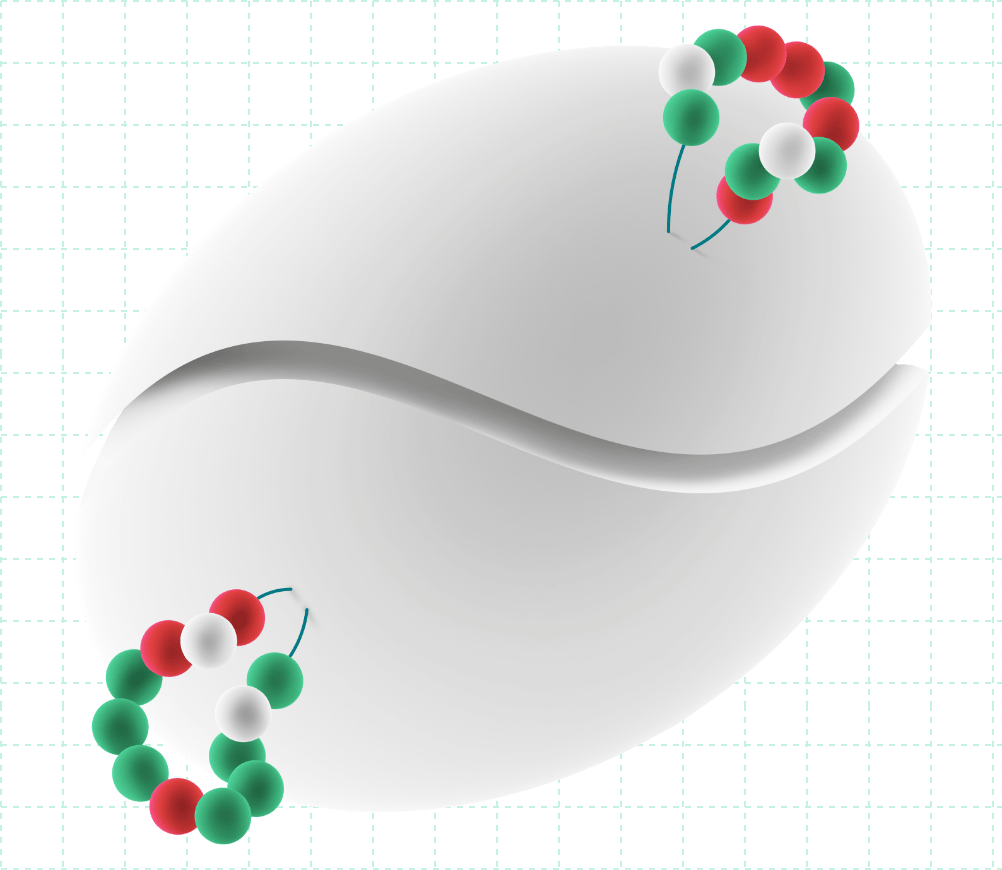 01

Transformation of existing single-target antibodies into grafted multivalent antibodies "Addbodies"that can bind to multiple targets simultaneously, or cross the blood-brain barrier for application in CNS diseases.

02

Transformation of the IgG Fc portion, which has no pharmacological effect on its own, into "Mirabodies" that are effective at one-third the mass of antibodies by grafting cyclic peptides.

03

Transformation of AAVs and LNPs to directional ones, which enables specific gene delivery to specific cells and tissues and improves the safety and efficacy of gene therapy.

04

Transformation of cytokines, hormones, etc., to novel bioactive proteins with excellent properties such as prolonged efficacy and enhanced activity by grafting cyclic peptides.
These are just a few of many "magic wand" examples.
Features of LassoGraft Technology®
LassoGraft Technology® is a simple solution for drug discovery research with the following features:
Speed

Lead compounds can be obtained in 3–6 months.

Robustness and reliability

LassoGraft has a high probability of success.

Multifunctionality

Multiple different cyclic peptides can be grafted onto one scaffold.

Advanced molecular design

Molecular design with 3D elements considerations of topology is possible.

Plug & Play

Once a specific cyclic peptide has been successfully grafted, its binding activity can be freely developed by pulling it out and inserting it into different sites and different scaffold proteins.
Details of Our Technology
Core Technologies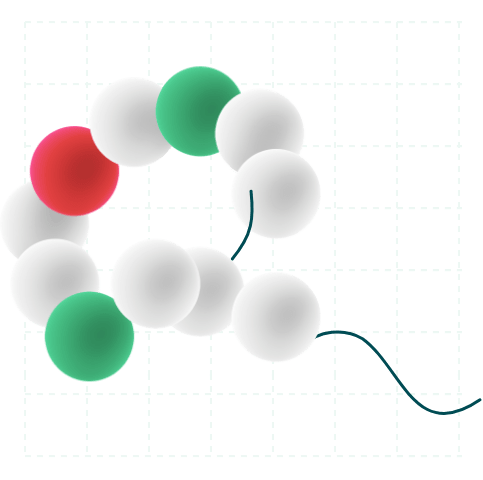 RaPID System
The Random nonstandard Peptides Integrated Discovery (RaPID) system combines mRNA display with genetic code reprogramming and creates many binders for various targets by isolating de novo macrocyclic peptides from a pool of random sequences consisting of more than 1012 unique sequences. Such cyclic peptides generally exhibit exquisite binding specificity and high affinity toward the target, and have proven to be highly useful in applications such as receptor antagonists or agonists, crystallization chaperones, and imaging/detection tools.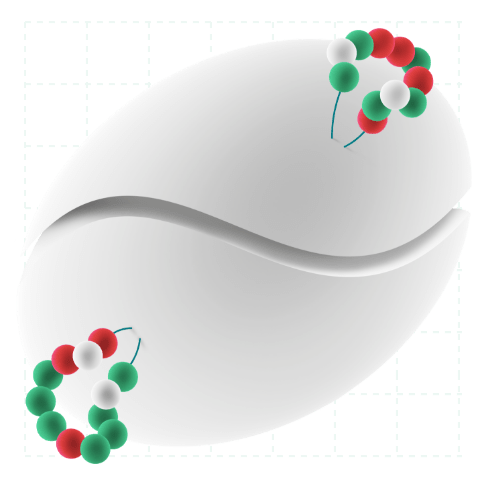 LassoGraft Technology®
The RaPID-derived pharmacophore sequence, the moiety possessing the cyclic peptide's biological activity, can be readily implanted into surface-exposed loops on recombinant proteins and maintain both the original peptide binding function(s) and the host protein function. We call this protein engineering method LassoGraft Technology®. We have confirmed that it can endow specific binding capacity toward various receptors into a diverse set of scaffolds that includes IgG, serum albumin, and even capsid proteins of adeno-associated virus (AAV), enabling us to rapidly formulate and produce bi-, tri-, and even tetra-specific binder molecules.
Applied Technologies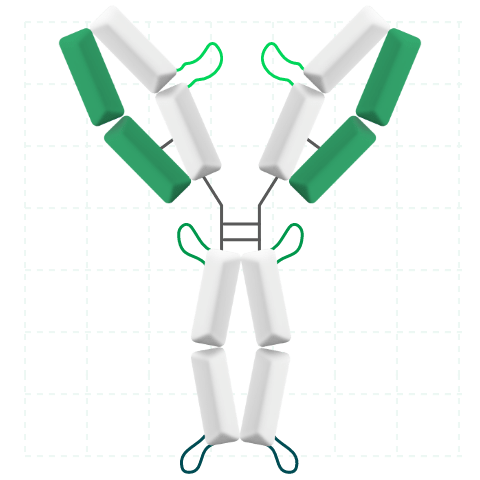 Addbody
By applying LassoGraft Technology to an antibody, we can immediately create a multi-functional antibody.
Minimum engineering (only the insertion of ~15 amino acid residue peptides)
Original specificity is maintained.

Keeping ADCC, binding activities to FcRn, FcɤRIII, and Protein A/G.

Plug & play

We can endow secondary, third, or fourth binding activity to the original antibody.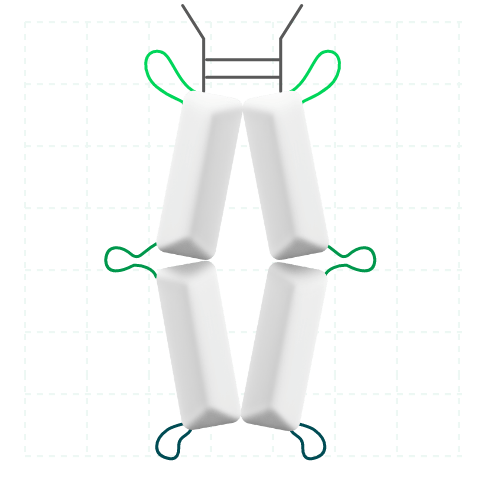 Mirabody
Fc-based Neobiologics: No Fab/CDR is needed anymore.
Fc harbors most of the benefits of antibody drugs.
Mirabody possesses the following properties:
Smaller size (~50 kDa)
Single subunit format simplifies recombinant production.
Ample choice of insertion sites
Bivalency is maintained.
Confer binding sites for FcgR, FcRn, and Protein A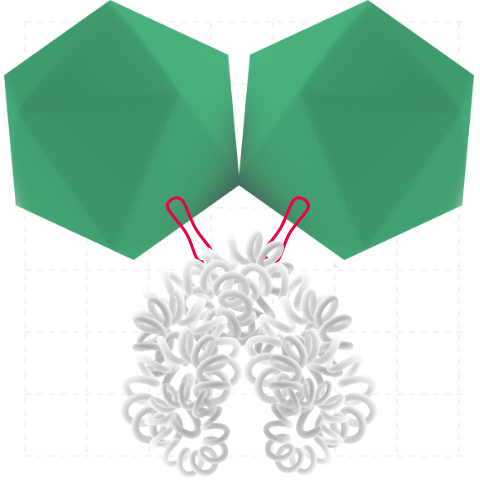 Modifying Receptor Functions
Miraproducts with bivalent binding sites, such as Mirabodies and Addbodies, can be used to create antagonists and agonists for certain receptors.
Examples of agonist and antagonist creation using a Plexin B1 binding peptide.
Most receptors are activated via oligomerization upon ligand binding.
By presenting two receptor-binding moieties onto a rigid protein base, i.e. Fc, a certain-site grafted Mirabody showed agonistic activity.
Interestingly, the Mirabody grafted with the same peptide but in a different site did not exhibit agonistic activity but showed antagonistic activity.